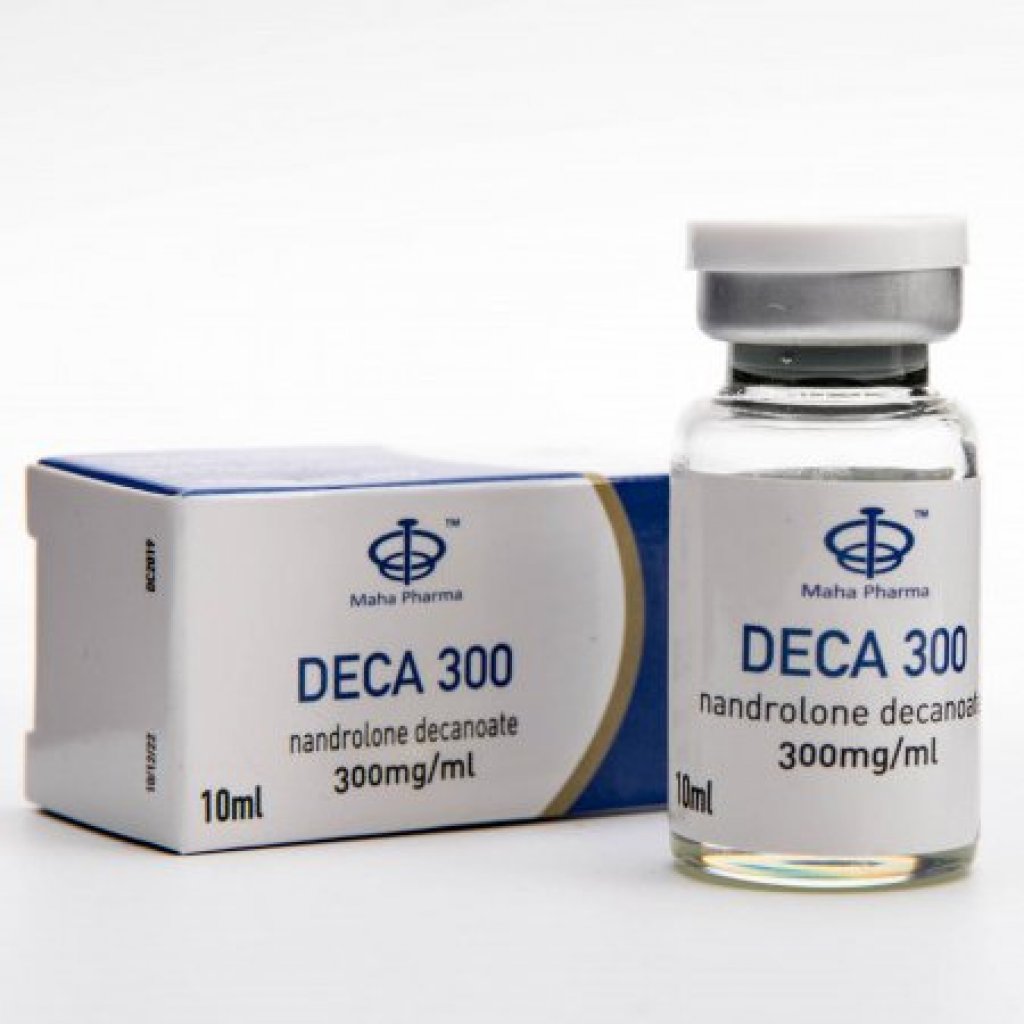 Deca 300 works in a very unique way. The name of the active ingredient in it is a special type of anabolic steroid known as nandrolone Decanoate. In order to understand how Deca 300 operates, one has to first understand that anabolic steroids exhibit properties which are similar to those of the naturally-occurring hormone testosterone. The main role of anabolic steroids is to increase protein production in ones body and to stimulate muscle growth and development. Men who take Deca injections look more masculine. Most men who use this steroid are those who lack enough male hormones in their bodies. In case a man does not have a deficiency of testosterone, this injection will result in reduction in the number of sperms produced.
Another use of Nandrolone injection is among women for treatment of osteoporosis. Osteoporosis is a condition whereby the bones become very brittle when bone tissue has been lost especially among women who are post-menopausal. The steroid functions by stimulating production of calcium, a mineral that strengthens bone tissue. However, this steroid is no longer recommended for this purpose.
When the injection is administered, the nandrolone Decanoate that is contained in the peanut oil base of this steroid slowly keeps on releasing the active chemical for three weeks. This "depot" injection has to be administered into the buttock after every three weeks. This mostly happens to people suffering from a condition where the bone marrow is unable to produce enough white and red blood cells. This condition is referred to as aplastic anemia. The main reason why Deca injection is no longer recommended for women is that it leads to some very undesirable side effects. Some of these effects include excessive hair growth, hoarseness of voice and development of male secondary sexual characteristics. The side effects become more pronounced when high doses are taken, when treatment takes a very long time or when the injection is used very frequently.
There are some instances where caution needs to be observed when a Maha Pharma's Deca injection is being administered. These include cases involving elderly people, people with epilepsy, people with heart failure, people with migraines, people with a history of a kidney or liver that does not function properly. One also needs to be careful when dealing with people whose cancer has moved from the original location to the bone tissue forming skeletal metastases. Additionally, a Deca injection ought to be completely avoided by people who are allergic to soy or peanuts. Pregnant women and non-pregnant women should not use it either. People who suffer from porphyries or hereditary blood disorders should avoid the anabolic steroid as well. Prostate cancer patients should wait until they have recovered from the cancer before embarking on Nandrolone injections.
In some cases, the ingredients that are used to make the anabolic steroid trigger an allergic reaction in the user and in this case, the drug should be completely avoided. You should let the pharmacist or physician know about any such previous allergic reactions to the steroid before commencing use.